September 14
|
9:00 AM
–
4:30 PM
EDT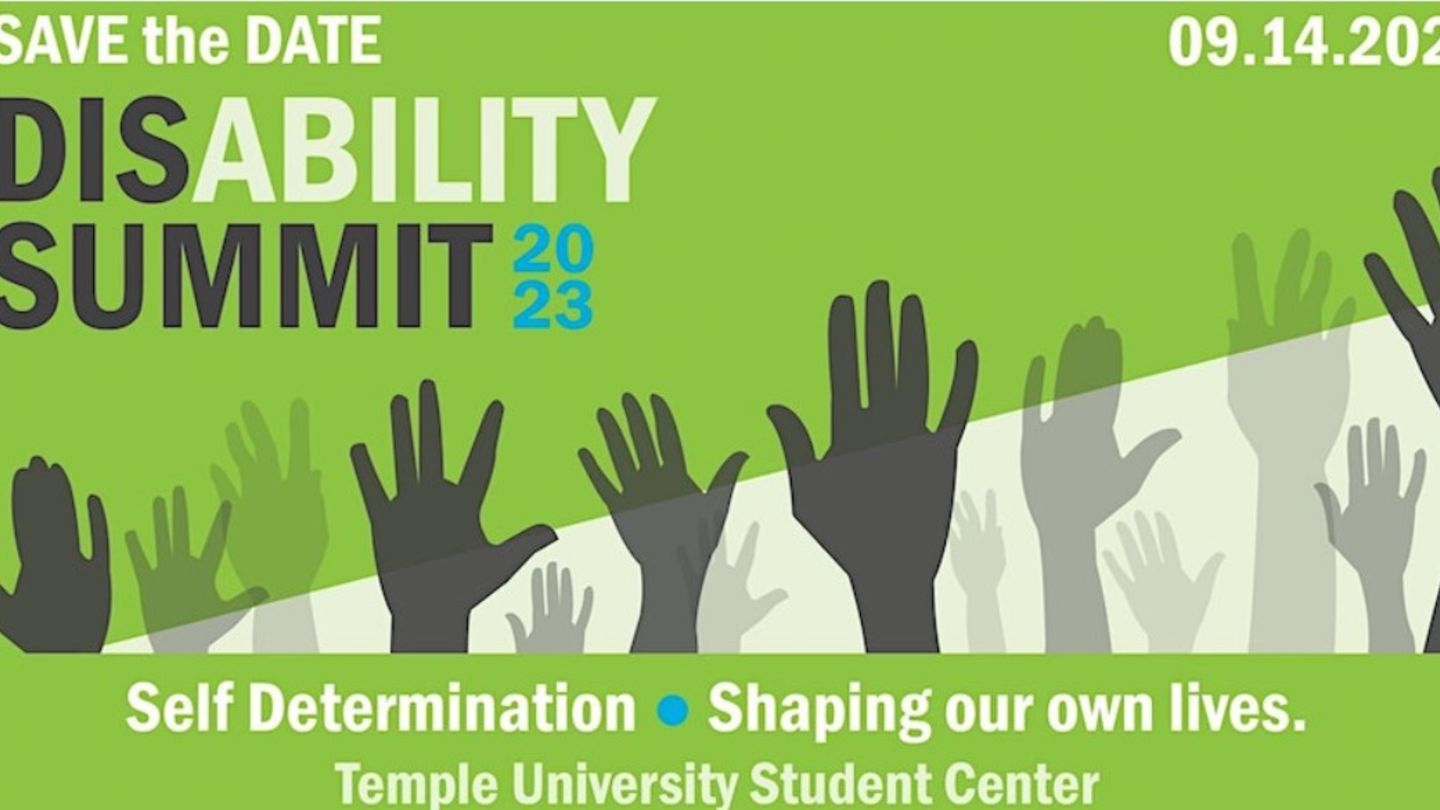 Registration for the 2023 Disability Summit is now open. This year's theme is "Self-Determination: Shaping Our Own Lives."
Details
Date: September 14, 2023
Time: 9 a.m. to 4:30 p.m.
Location: Howard Gittis Student Center at Temple University's Main Campus in Philadelphia (Temple campus maps and directions)
Cost: The Disability Summit is a free event.
ASL and CART (live captioning) will be provided.
Agenda
Keynote, breakout sessions, lunch, and public legislative session are included.
Keynote by Tom Vlodkowski, Vice President of Accessibility for Comcast.
Register
Registration, full agenda, and more information
Hosted By
The 2023 Disability Summit is hosted by: State Representative Joe Hohenstein; The Arc of Philadelphia; Institute on Disabilities at Temple University, College of Education and Human Development; Comcast NBC Universal; and KenCrest.