November 19, 2021
,
1:00 PM
–
2:30 PM
EST
Together we can create a more equitable and representative workforce—for everyone.
About this event
It's time to expand and enrich the neurodiversity movement, which has historically focused on inclusion of autistic people. These efforts have made meaningful impacts in the workforce and society at large, but qualified autistic job seekers still face high rates of unemployment while other forms of neurodivergence are routinely overlooked.
By welcoming and supporting the full range of human neurodivergence, a significant minority representing 20-30% of the general population, we can build stronger momentum toward inclusion for all. This event acknowledges our responsibility to close the gaps in existing supports, celebrate unacknowledged strengths, and find ways to reach everyone as the movement reaches new heights.
Together we will open up the conversation on neurodiversity employment to honor all types of neurodivergence, including dyslexia, dyspraxia, Tourette syndrome, ADHD, OCD, and more. Neurodivergent employees and experts in the field will share their personal experiences and knowledge. Join us as we look ahead to a new era of broad neurodiversity inclusion!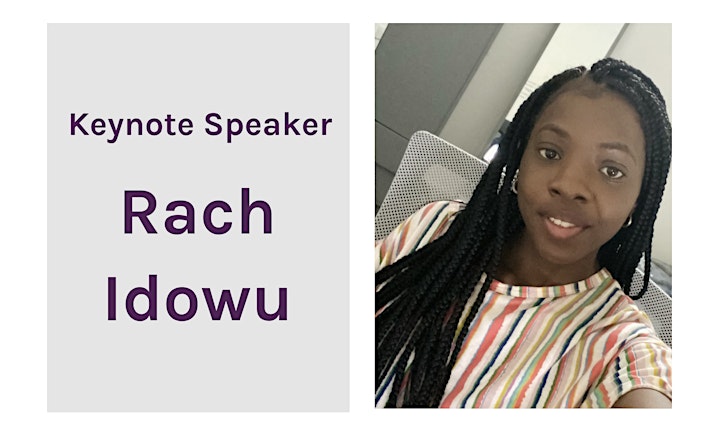 Keynote Speaker
Rach Idowu (she/her/hers) is an ADHD advocate who was recently diagnosed in January 2020. Shortly after her diagnosis, Rach started a newsletter on adulting with ADHD and used Twitter to find and connect with other adults who have ADHD. Since then, she has grown to be a prominent member of the ADHD community on Twitter and has featured in the NYTimes, The Independent, and Mashable. Rach also runs a Discord channel for Neurodivergent working professionals, where reasonable accommodations and managing workload is often discussed.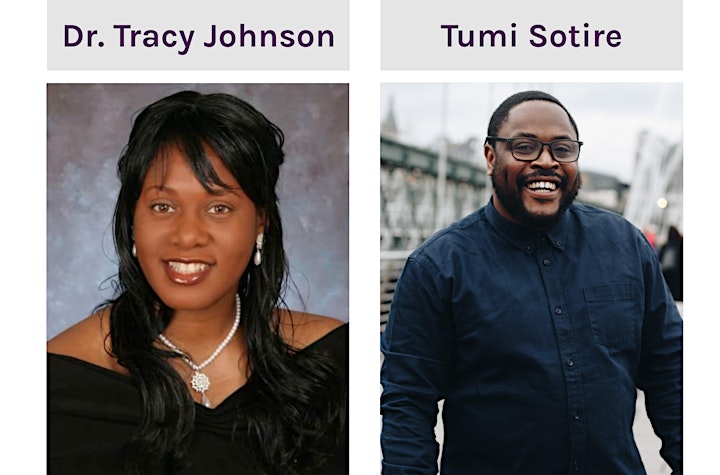 Panel Discussion: Expanding Our Reach in the Future of Neurodiversity Hiring
Dr. Tracy Johnson (she/her/hers) is the Founding President and CEO of Vessels of Hope, a non-profit organization that helps individuals with learning disabilities. Dr. Johnson's remarkable story of perseverance begins when she was placed in special education classes in the sixth grade, but was not diagnosed with dyslexia until years later. Tracy's faith and encouragement to other students with dyslexia helped to sustain her when she became discouraged over the course of her education. Tracy is a dedicated role model and a leader in the dyslexia community and other populations with learning disabilities.
Tumi Sotire (he/him/his) runs a social media platform called the Black Dyspraxic which aims to highlight the intersectionality of race neurodiversity. Tumi has been featured in Forbes and sits on the board of advisors at the Centre for Neurodiversity at Work Birbeck University London University.
Accessibility
Closed captioning (CC) and live transcript will be available.
Call-in option available.
Slides, transcript, and captioned recording are available after the event, upon request.
Key takeaways will be sent to all attendees. Easy read and plain language versions available.
If there are any additional accommodations you will need to access this event, please contact us at bmcelroy@nitw.org.

Neurodiversity in the Workplace™ (NITW) is dedicated to making neurodiversity a fundamental component of talent acquisition by eliminating barriers faced by neurodivergent job seekers.
As a nonprofit business consultancy, we design, implement and sustain neurodiversity hiring programs with partner organizations. Our partnerships with companies such as Dell Technologies, Bank of America, SAP, and VMware allow us to connect highly qualified neurodivergent talent to career opportunities across the globe.
Neurodiversity in the Workplace
215-229-4550
neurodiversity@nitw.org